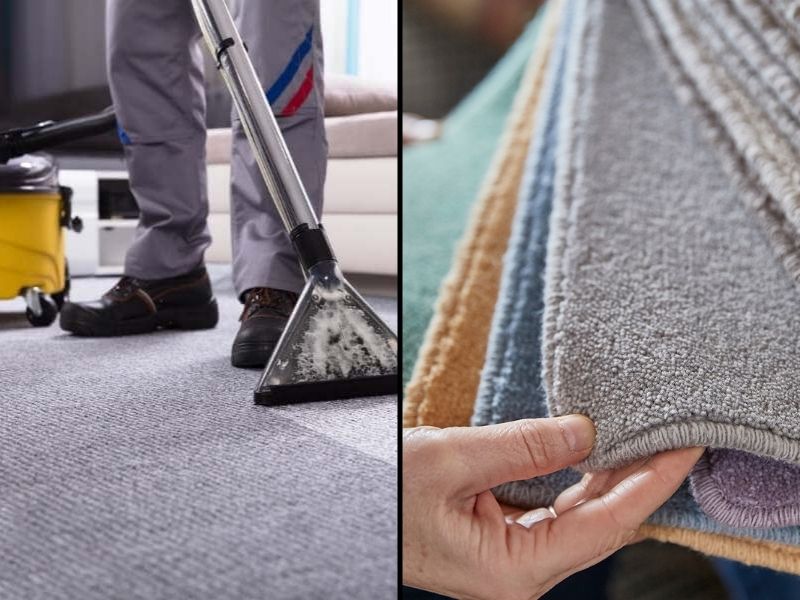 Carpets are one of the most essential parts of an internal environment whether it is a house or an office. If the carpet in your home lounge is stained or dirty, it will create a negative image about the whole house. Hence, it is essential to maintain and take care of the carpets so that the place gives off a fresh and clean vibe. In this aspect, if a carpet is quite dirty, then you have a choice of whether to either replace the carpet or hire a carpet cleaner.
With both options, the respective cost of carpet cleaning needs to be taken into account when deciding whether a new carpet ought to be bought or professional help ought to be sought in the cleaning of the carpet. The other aspects shall also be explained with regards to the cost of carpet cleaning and the relevant procedures involved in the carpet cleaning option from which you can find more information about carpet cleaning here.
Shiny Cleaners is an established carpet cleaning brand and we aim to provide customers with the best possible advice and solution to all problems related to carpets. If you are situated in the GTA region (Mississauga, Toronto, Oakville or Milton), make sure to reach out to us at 289-236-0898 or email us at info@shinycleaners.ca for professional carpet cleaning services.
What's Wrong with your Carpet?
Firstly, when in regards to this question, you must determine if your carpet is really in such a bad condition that it deserves bearing the cost of carpet cleaning via professional services or needs replacing. Carpets are not very cheap and are often installed in rooms for many years due to being quite important in elevating the appearance of a room as well as providing a smooth surface to walk over so any hasty decisions must not be taken in this regard.
Maybe the damage to the carpet is lesser than you think. Often times, certain stains and discoloration of carpets may be able to be removed via the help of a few cleaning agents and chemicals. Or maybe the carpet really is in such a bad state now that you think that no way will I keep this carpet in this state any more. Then you should be contemplating whether the cost of carpet cleaning is really worth it or not or you would rather be better off buying a new carpet altogether.
So if your carpet is only suffering from a few stains, whether they were caused by your pets or if you accidentally spilled some coffee on it, then it would be better if you simply contacted professional carpet cleaners to assist you out or you could pull out the old 'Do it Yourself' technique and try to sort the matter out yourself.
However, if the carpet in question is quite old and worn, then it would be better if you simply bought a new one to replace it, but the balance between the cost of carpet cleaning and price of a new carpet will have to be kept in account. We shall now be listing down and analyzing the two solutions to carpet related problems.
Benefits of Hiring Professional Carpet Cleaners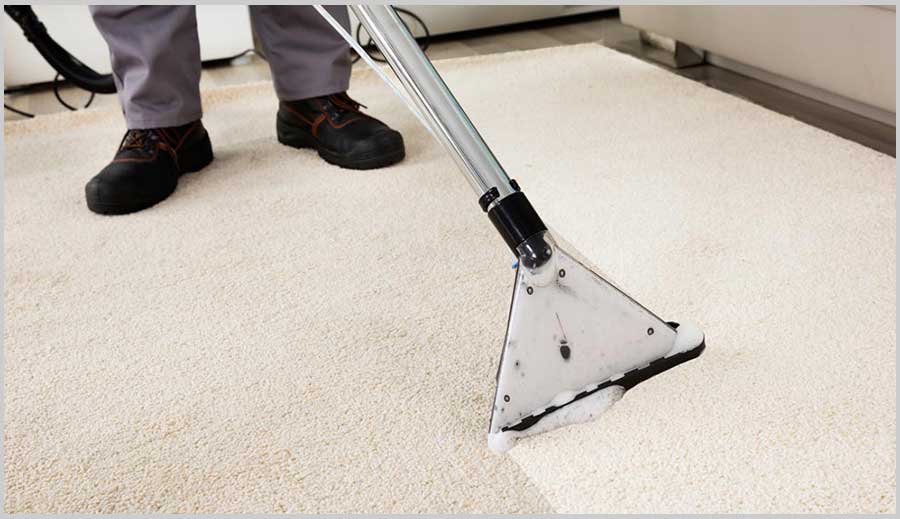 Carpet care is very important as carpets need regular cleaning and care to really shine and look good. As carpets are in contact with undesirable elements such as dust, dirt and bacteria which, over a period of time ruin the fibers of the carpet thus making it end up as discolored, rough or hard. To avoid such circumstances accumulating over a period of time, it is advised to vacuum the carpet regularly and mop up stains as soon as possible.
However, if your carpet is in poor condition and is in need of revitalization or just a thorough cleanup, then it is advisable to seek professional carpet cleaning as a viable solution. Professional carpet cleaners are qualified experts who are able to make carpets look newer as well as last longer. They possess the required technical experience and equipment to make carpets look better than ever which further puts off the need to replace the existing carpet if its condition has reached that point.
Hiring a professional carpet cleaning service may involve an additional cost of carpet cleaning but the results are of the highest quality and there is the ease of mind of a professional guarantee being offered as well. There is also the fact that hiring professional carpet cleaning services is cheaper than actually replacing the carpet by buying a new one.
As we mentioned before, Shiny Cleaners has been involved in the carpet industry for quite some time now and we provide professional assistance in carpet cleaning.
How do Professional Carpet Cleaners Fix Carpets?
There are different types of carpet cleaning services offered by professional services which generally means deep cleaning and includes but is not limited to: steam cleaning, dry cleaning, bonnet cleaning, encapsulation and shampoo cleaning. However, steam cleaning is the most commonly used procedure used to clean carpets and rugs.
The reason for this is due to the fact that steam cleaning or hot water extraction (as it is also known) deep cleans your carpet thus taking out the dirt and dust from the fibers rendering a completely dust free and clean look.
When to Deep Clean the Carpet
In carpet care, it is important to ensure that your carpets look in pristine condition. As mentioned before, carpet cleaning should be performed on a regular basis due to carpets being one of those things that receive some of the least amount of personal care and attention. Deep cleaning is performed by professional carpet cleaners in an effort to clean up the carpet and remove all the grime, dirt, dust and other undesirable substances from within and on the surface.
However, deep cleaning can also be performed at home without the added cost of carpet cleaning when a professional is involved albeit via the use of home-made techniques and chemicals which will ultimately be less effective and convincing as when performed by professionals with dedicated machinery and equipment.
The frequency of deep cleaning your carpet varies depending upon the type of usage the carpet experiences such as if you or any one of your family members smokes cigarettes regularly so that means the tobacco smoke and similar gases may accumulate and get trapped in the fibers of the carpet thus leading to an unhealthy atmosphere. In homes with heavy smokers, deep cleaning should be undertaken once every three months and roughly every six months in homes with light to moderate smokers.
The criteria for if your household involves pets, more specifically furry pets such as cats and dogs is similar. For the safety of these animals as well as the other humans in your household, it is advised to deep clean the carpets once every six months as well and rid the carpets of fur particles, urine or skin flecks that your pet will definitely shed.
Deep cleaning is the most thorough and effective method to remove these particles from within the fibers of the carpets as well as reducing any unwanted chances of allergies caused by these substances. If you have any small children as well, the advised time duration for deep cleaning is again six months thus reducing the chances of your children being affected by any harmful particles embedded within the carpet fibers and to reduce their exposure as well.
Steam cleaning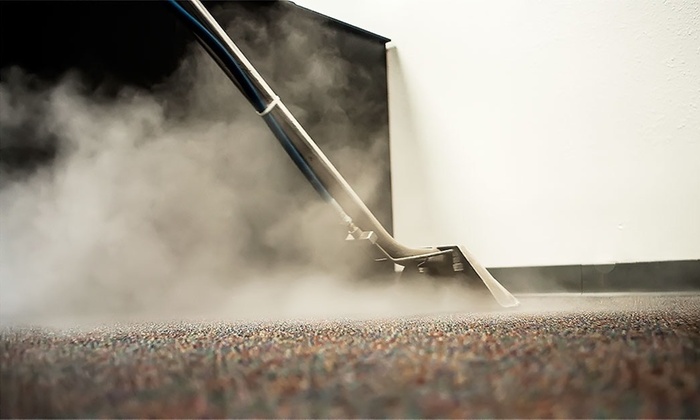 In the process of steam cleaning, hot pressurized water which is mixed along with a carpet cleaning product is used to remove the tough and dirty stains which are ingrained in the carpet. In this aspect, Shiny Cleaners professionally steam cleans carpets in the GTA region (Toronto, Mississauga, Oakville and Milton) and we provide you with special free carpet inspection services so as to determine if your carpet is really suitable for steam cleaning or not, whereupon we shall gladly recommend you some other carpet cleaning service.
However, steam cleaning may not be as effective as other carpet cleaning methods due to it not raising the pile of the carpet thus not penetrating as deeply into the fibers as other methods. The other carpet cleaning methods are best proposed and recommended by professional carpet cleaning services based upon the specific carpet type and its particular condition.
How much is the cost of carpet cleaning?
The cost of carpet cleaning services when a professional company is involved varies depending upon the particular type of carpet cleaning service used, the condition and material of the carpet as well as geographical location depending upon the company. You can contact us via our website for a free estimate of the cost of carpet cleaning as well. However, a rough estimate based upon the average cost of carpet cleaning is anywhere in the range of $120 – $250. This figure can be subject to revision and it must be noted that it is just a rough estimate.
Hence, the purpose of hiring a professional carpet cleaning service is advantageous in the aspect that the customer is able to receive a fully personalized service with the utmost regard for quality as well while taking note of the fact that the cost of carpet cleaning is substantially less than replacing the carpet.
Replacing your carpet?
We have listed a number of reasons that why you should consider hiring professional carpet cleaning services in order to clean your carpet and effectively increase its working life and appearance in the long term. However, many customers often find out that either their carpet is in such a poor condition that they can't be bothered to be involved in the cleaning process by hiring professionals or solving the issue by themselves at home or that the carpet is too old. Thus these customers end up choosing to buy a new carpet and replacing their previous carpet.
It's always said that repair is mostly cheaper than replacing so most customers choose to end up calling up professional carpet cleaning assistance instead of purchasing a new carpet. However, it's sometimes better to replace a carpet when there is the element of potential risk and hazard being involved in keeping the carpet like molds and allergies.
The benefit of buying a new carpet is that it elevates the appearance of the room and a new carpet will obviously look much better as well. We shall now be listing down a few scenarios where it is considered advisable to clean the carpets either professionally or by yourself as well as some scenarios where it is considered advisable to buy new carpets.
When Should you Consider Cleaning the Carpet?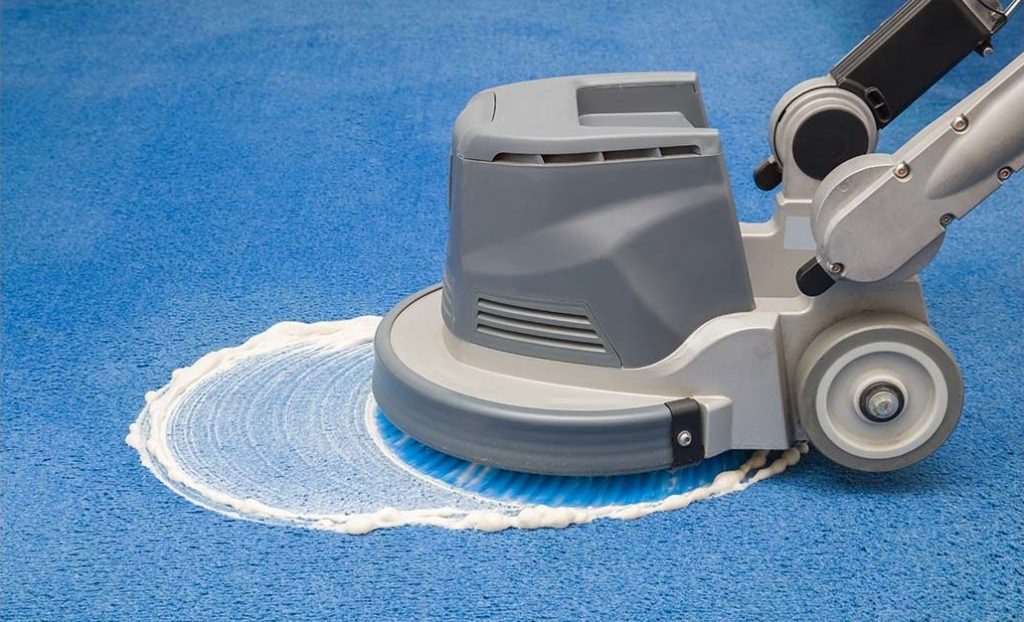 Generally, it is always the customer who determines whether the carpet should be replaced or simply by choosing the cheaper method and have them professionally cleaned since the cost of carpet cleaning is lesser. If your carpet has certain stains that traditionally come out with cleaning be it by hiring a professional or by removing the stains yourself, then it's recommended that you go with the cheaper solution and clean the carpet.
This goes for removable stains which includes tougher stains like markers, alcohol and one of the more common carpet stains i.e. pet urine. Many customers are often confronted with this common issue but thankfully, it is easily remedied by the services of professional carpet cleaners.
A general rule of hand when considering the stains is that they should be superficial. This means that the stains affecting the carpet should only be on the surface and should not have penetrated so far into the fabric so as to cause permanent damage such that it may not be able to be removed without professional carpet cleaning or via the use of such equipment.
However, if your carpet has been affected by mold, any bio hazardous substance or even harmful allergens for that part, then it might be better to let go of your carpet and replace it because these sort of substances (biohazards and allergens) are not only harmful to the material and general appearance of the carpet but also extremely dangerous for you, your family as well as any pets you may have.
Thankfully, there are qualified and professional carpet cleaning personnel present whom you can consult with to take a closer look at your carpet and determine whether the situation is solvable or not. We at Shiny Cleaners can also be reached out at 289-236-0898 or you can also email us at info@shinycleaners.ca for a thorough overview of the condition of your carpet as well as effective carpet cleaning services if required.
When Should you Consider Replacing the Carpet?
On the other hand, when deciding whether to buy a new carpet to replace your existing one should also be based on a number of factors that shall be explained so as to help you when to if the cost of carpet cleaning is really worth it as compared to the replacement of a carpet.
Since it is our responsibility to help you reach the best possible solution which not only considers affordability as well as effectiveness, we shall be looking at a number of factors to help in the determination of a solution. As mentioned before, if your carpet suffers from certain stains that not only don't respond to cleaning, be it professional or not, then it is best to replace your carpet.
In this regard, these type of stains may be caused by undesirable substances that are impossible to remove by carpet cleaning equipment thus rendering the carpet unusable and potentially dangerous in the case of any bio hazardous substance or allergen that may happen to afflict the carpet. Simply keeping the carpet even after such an event occurs may prove to have far-reaching consequences and negative effects so it's best to simply buy a new carpet.
However, it is advised to buy such a carpet that is more stain resistant than the previous carpet. The prices of new carpets tend to vary a lot depending upon the size, fabric and design of the carpet but as suggested before, it is usually cheaper to clean the carpet than buying a new one. An estimate based upon the installation cost of carpets in Canada suggests that the median cost comes around $1978 with a range in between of $250 to $5625, inferring that it is always better to maintain and clean your carpets because the cost of replacing one is quite steep.
In order to avoid or lessen the frequency of buying new carpets, you should clean the carpet once in a month or two to offset the cost of carpet cleaning if a professional service is hired. This cleaning may consist of you vacuuming the carpet in the time span as well as focusing on removing any stains as quickly as possible to avoid any later issues. Regular cleaning and basic maintenance of your carpets will keep them looking fresh and will not require frequent professional carpet cleaning as well. If there is some really serious damage and dirtiness you should be then consulting a professional carpet cleaner to see if the carpet is salvageable or not.
Often customers inquire that when they should replace their carpets which is easily answerable by taking a look at the condition of the carpet as well as its life. However, it is worth considering that even old carpets can be kept and maintained in such a way such that they don't need replacing for a long time and a new carpet that isn't well maintained will need replacing more quickly. So it all depends upon how you keep your carpet and ensure its maintenance on a frequent basis, either professionally or not.
FAQ's
How often should you replace your Carpet?
If the carpet has stains that cannot be removed even after professional cleaning, then it is advised to replace it. The life of the carpet as well as its current appearance also plays an important role in the assessment of the replacement of a carpet, especially with regards to the cost of carpet cleaning.
Does Carpet Cleaning make the Carpet look new?
If the carpet cleaning is performed professionally, then yes, the carpet can look new thanks to the equipment and skill they possess making your carpet look as good as new.
How Often Should Carpets be Deep Cleaned?
Carpets should be deep cleaned once every six months at least so that the freshness and appearances of the carpets are maintained accordingly. You can also learn more about the different indicators for carpet cleaning as well.
How Much Is the Cost of Carpet Cleaning?
Based on a rough estimate which is dependent upon the average cost of carpet cleaning is anywhere in the range of $120 – $250.