Carpets get dirty, its a simple fact. Carpet cleaning chemicals are an effective and renowned way of cleaning up your carpet if any accident happens such as if a cup of coffee spills on your carpet or your child treads on the carpet with dirty shoes, leaving you with a carpet that not only looks dirty itself but also spoils the look of the room. Hence, carpet cleaning is very important and in this regard, carpet cleaning chemicals are one of the best solutions to such problems.
Since there are a lot of carpet cleaning chemicals available on the market and there is also the availability of homemade carpet cleaning solutions, so it is important to know which chemicals and homemade carpet stain remover to use. Thus, we at Shiny Carpet Cleaners have prepared this list of 9 of the best carpet cleaning chemicals you can use for stain removal.
If you need professional carpet cleaning services and if you are located in the GTA region (Mississauga, Toronto, Oakville or Milton), you can reach out to Shiny Carpet Cleaners at 289-236-0898 or email us at info@shinycleaners.ca for professional carpet cleaning services and solutions.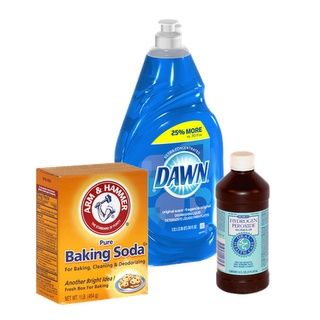 Carpet Cleaning Chemicals
Different types of carpet stains may require different forms of treatment with respect to the type of carpet itself and the type of stain. Hence, it is recommended to seek professional carpet cleaning advice or services if you are deciding to clean your carpets on your own to prevent any accidents. You can also follow this blog for more information about carpet cleaning chemicals and products.
Carpet cleaning chemicals may be a harmful way of cleaning carpets as it is not safe for the environment and is toxic to you and your surroundings. Some chemicals aren't harmful and most professionals also don't use the chemicals which can be dangerous to you and the environment. Carpet cleaning chemicals are great for cleaning and also remove any bad odors. Items such as baking soda, alcohol, vinegar and also certain mixtures are mentioned as carpet cleaning chemicals that help clean your carpet easily.
The following are some items used for carpet cleaning chemicals.
Folex Instant Carpet Spot Remover
This chemical product quickly removes the loose stains on the carpet and stains such as pet, grease, food, dirt, grime, coffee, wine and cosmetics. To remove these type of stains you have to carry out these steps. First, spray Folex on the stain then let it sit for 5-6 minutes so that it can work on the stain. Blot the stain out of the carpet with a white cloth or a towel. It is also safe for pets and children around your house as it is non-flammable and also doesn't contain harmful chemicals.
HG Spot and Stain spray
Accidents happen and preventing stains is such a difficult job and whatever you do you can't prevent stains. This item is an instant stain remover and stains can be removed in these steps. Spray the stain remover and leave it sit for few minutes. Then wipe the stain with a clean and absorbent cloth. Rub the surface dry with another cloth.
Woolite Stain Remover and Odor Remover
This carpet cleaning item does not only act as a cleaner but also a sanitizer which kills germs and bacteria in your carpet. It also leaves a nice odor and replaces the smelly odor. Firstly, use a light coating cloth on the soiled area until wet. Allow it to wet for 1 hour. Then gently blot the area with a clean, white damp cloth. Repeat the process until your carpet is clean.
Dr Bechmann Carpet Stain Remover
This cleaner is made for removing pet stains and it also comes with a brush to remove any leftover stains. To use the brush just turn the bottle upside down to wet the brush. To clean the stain apply the stain remover on the stained area and then gently rub and blot the left over stain with a clean white cloth.
Household Items for Carpet Cleaning Chemicals
Alcohol
Alcohol or vodka can both remove oily and greasy stains. Both of these liquids can make your carpet look clean. Alcohol or vodka can both remove oily and greasy stains. Both of these liquids can make your carpet look clean. Fill a spray bottle with rubbing alcohol or vodka and spray the stained area. Let the alcohol or vodka sit for a few minutes before rubbing soap. After gently rubbing the soap blot it with a white cloth. Let the area dry and blot it again till the stain is dry. Blot it again with a water dampened cloth to remove the soap residue.
Baking Soda
Again baking soda is mentioned to remove stains as it is a very great method for removing stains especially the greasy and oily stains. Sprinkle baking soda on the stain and let the soda sit for 6 hours. Then vacuum and remove any residue with a cloth rubbed with alcohol.
Hydrogen Peroxide and Dish Soap
Hydrogen Peroxide and Dish Soap: These 2 chemicals can easily remove the liquid stains such as soft drinks and coffee. Mix 2 tablespoons of hydrogen peroxide with 1 tablespoon of dish soap and then blot the stain. Apply solution onto the stained area. Let it sit for a few seconds before you use your fingers and rinse the area for a few seconds. Then blot it and keep doing this until the stains disappear.
Hydrogen Peroxide and Steam
This time hydrogen peroxide is involved with steam. This will remove stains such as blood, urine and wine. Fill a bottle with hydrogen peroxide and also use a steam iron. Spray the peroxide on the stain and cover it up with a white damp towel. Place a steam iron on the lowest setting. Iron the towel for 10-15 seconds. Check the back of towel to check that some of the stain has transferred from the carpet to towel and repeat till the stain has disappeared. Allow the area to dry.
Salt, Vinegar and Borax
These 3 items mixture can remove stains related to protein. The mixture which is shown below in the process which will kill the bacteria. Mix ¼ cup of vinegar, ¼ of salt and ¼ of borax. Apply the mixture to the stained area and let it sit for 24 hours to dry. Then vacuum the area. Clean the area with water to remove any residue and then blot it with a clean white cloth.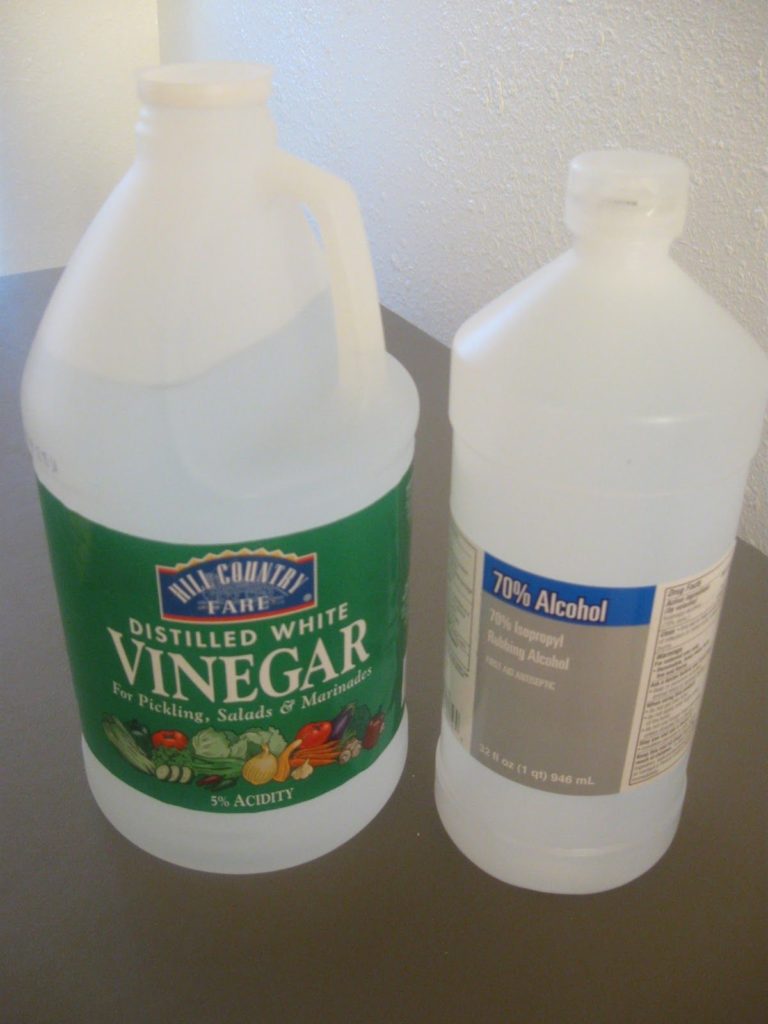 FAQ's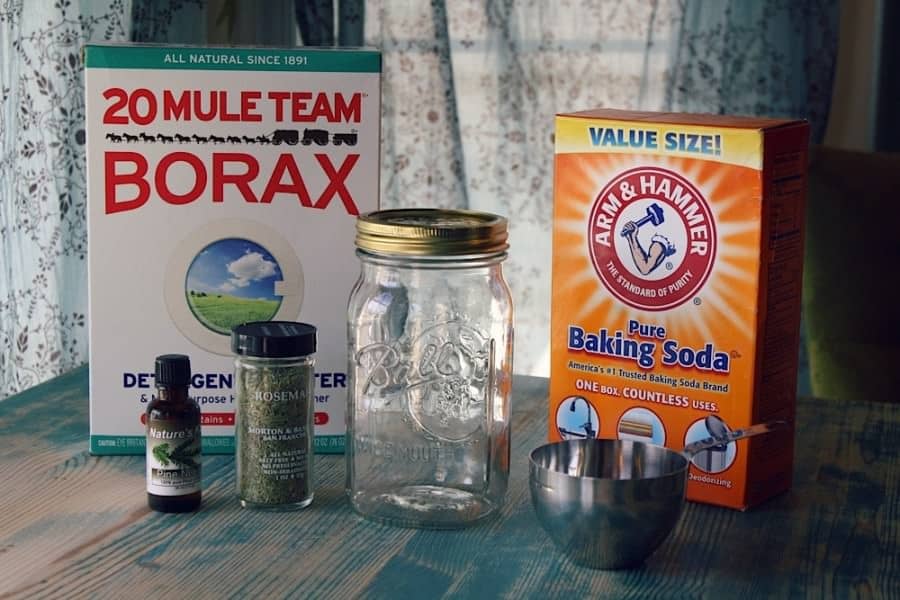 How long to leave hydrogen peroxide on the carpet?
When using hydrogen peroxide in carpet cleaning chemicals let the chemical sit for 10-15 minutes.
How to remove old carpet stains without vinegar?
Mix a cup of room temperature water with a bit of dish soap. Use a white towel and rub it with the stain gently and don't get the towel too wet. Then use a clean cloth with fresh water to blot the stain.
Can a badly stained carpet be cleaned?
If you want to use carpet cleaning chemicals and clean a badly stained carpet the best option is to use baking soda. Baking soda is an effective way for carpet cleaning chemicals of which the process is mentioned above. You can also learn more about how to clean carpets using chemicals by reading this blog.