Contact Us
Shiny Carpet Cleaners
Mississauga, Milton and Oakville

Does your carpet feel rough and hard after being cleaned? Even though it should feel quite the opposite. So, what is making your carpet stiff? Carpet cleaning can often make your carpet hard and rough if it is not treated with a carpet rinse in the end. This is due to residual detergent staying back in your carpet; which attracts dirt and bacteria. Also with time, this detergent starts to attack the carpet's fiber and makes it stiff, dull and worn out.
Shiny Carpet Cleaners offers affordable, reliable, and customer-oriented carpet cleaning and rinse services for the residents of Mississauga, Milton, Oakville, and Toronto. Our carpet cleaners use the highest quality carpet rinse, to get rid of leftover detergent after carpet cleaning. It not only alleviates detergent and dirt; but it also acts as a neutralizer to the minerals in water used in carpet cleaning, and prevents your carpet from browning. Not only this, carpet rinse also gives a wonderful scent to your plush carpet, locking away any lingering odors from penetrating the soft fibers.
Advantages of Carpet Rinse
Softens your carpet
Lovely fragrance
Gets rid of any discoloration
Prevents re-soiling
Recommended by carpet manufacturers and cleaners
Neutralizes minerals
Naturally brightens carpets
Why should you trust Shiny Carpet Cleaners?
Shiny Carpet Cleaners offers the best services in town. Our dedicated and professional team knows the job well. While many different carpet cleaning companies and brands have come up with many carpet cleaning services, Shiny Carpet Cleaners uses state-of-the-art equipment and dedicated workers.
Why is rinsing your carpet important after its cleaning?
It helps to get rid of any extra and excess detergent from your carpet, leftover from the cleaning process.
Why not simply use water for rinsing the carpet in the end?
Simply using water, in the end, to give a final rinse to your carpet will not help in removing the excess detergent. Carpet rinse solutions has a neutralizer in its formula, which helps to balance the chemicals used in the cleaning process, and hence successfully removes all the detergent left in your carpet.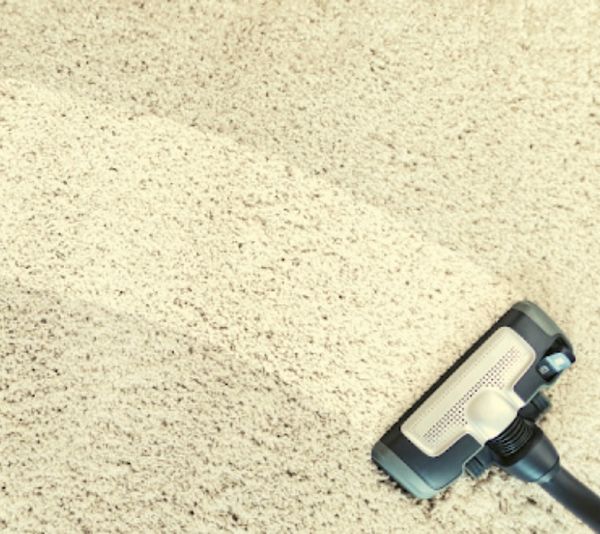 Carpet Rinse:

Our carpet cleaners use the best equipment and methods while getting rid of any dust and grime from your carpet. Not only do we use the best carpet rinse, but Shiny Carpet Cleaners assures you that after utilizing our carpet rinse services, your carpet will look fresh, and its color will be restored. Since we understand your carpet is one of your most expensive purchases, our carpet cleaners are trained to be careful and thorough in their service. We want to make your carpets soft and comfortable for your feet.
How do we do it? Here is the process:
Move the furniture aside
Vacuum the carpet to get rid of the dust from the surface of your carpet
Steam clean the carpet
Finally, rinse the carpet with a carpet rinse
Leave your carpet to dry well

After fabric cleaning you may notice dry, rough patches on your sofa. This happens because of the leftover detergent in that part of your sofa. Dust particles and bacteria begin to build up in that place, forming rough patches on your favorite sofa. Similarly, another thing that might happen after cleaning is the browning or yellowing of some parts of your sofa. This discoloration can ruin the aesthetic of your whole room. The main reason behind this is, again, the unwanted detergent on your sofa. Leftover detergent can be problematic for your upholstery as it attracts dust, grime, and mold towards itself.
If you want your upholstery to last longer, contact us and book our rinse services. We do not rinse your upholstery alone, but we do it by following a complete cleaning process and that too at the most affordable rates in the whole Ontario.
With a collective experience of over 30 years, Shiny Carpet Cleaners offers quality carpet cleaning services for people in Mississauga, Milton, Oakville and nearby cities. At the same time, we offer upholstery cleaning services for our valued customers as well. Our upholstery cleaning services are affordable, reliable, and customer-based. We believe your upholstery is as equally important as your carpet. Our upholstery rinsing services will get rid of the leftover detergent and dust. We aim to make those rough patches on your sofa disappear and make your sofa soft to a touch, so that you will no longer think of replacing it with a new one.
It is our responsibility to come up with services that will maximally help our customers and get rid of their worries. That is why our expert team at Shiny Carpet Cleaners keeps experimenting with different cleaning methods in the market, just to bring forward the best services for you.
Great people and the highest possible quality of work. Customer service is # 1.
Switched here after another cleaner ruined my carpet. Great staff!
What a fantastic company! They were on time, polite and did an excellent job.
Very conscientious, friendly and accommodating - great job all the way around.