Contact Us
Shiny Carpet Cleaners
Mississauga, Milton and Oakville

Deep carpet cleaning involves going below the outer part of carpet to remove stains, dirt, spots, and odors. Some people confuse deep cleaning with normal carpet cleaning techniques but deep carpet cleaning involves more than just spray bottles and cleaning single-area messes. We offer both home and business deep cleaning services. Deep cleaning is a thorough cleaning and disinfection of all key areas that aren't cleaned regularly.
If your carpet appears to need deep cleaning, a professional deep cleaning will help it feel like new again. This technique will necessitate the use of a carpet cleaning machine, which we use and is far more effective (and a lot faster) than cleaning by hand. To maintain your house or workplace clean and neat, deep cleaning demands extra effort from specialists. The deep cleaning technique does not include furniture or anything that is not part of your room or home.
What do we use for deep cleaning?
A very powerful vacuum cleaner, a carpet shampooer, a carpet shampoo solution, and hot water. Deep cleaning is advised every 12 months if you have pets or children. Otherwise, once every 18 months will suffice.
How do you do colorfastness test?
We always test a small area of your carpet for colorfastness with the cleaning agent we are going to use to thoroughly analyze it before we clean it, even if it is merely spot cleaning.
When to contact us for deep cleaning?
You may need to consult a specialist from Shiny Cleaners if you test for colorfastness and none of your approaches pass.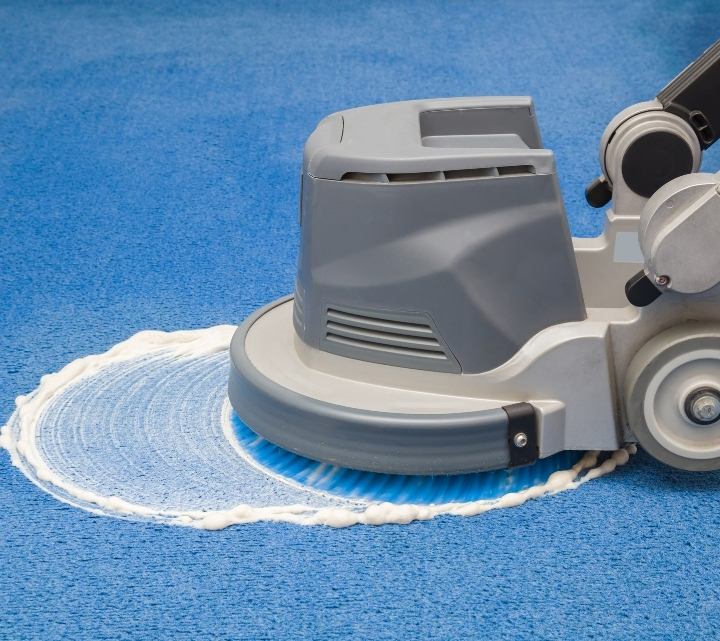 People like to assume that vacuuming their carpets once a week is enough to keep them clean, but it isn't. Dirt and filth may readily become lodged deep inside carpet strands, making vacuuming nearly difficult. You may, thankfully, hire our professionals to deep clean your carpets. Deep cleaning is a very efficient way to remove all the dirt, any spills, etc and this is done in just eight steps:
At first, pick up any stuff that has fallen to the ground and remove any debris. And move the furniture placed around the carpet or on it.
Vacuum the whole floor area thoroughly to verify that you've removed any debris. Pay special attention to the places where furniture has been placed.
The designs of carpet shampooers vary depending on the manufacturer. According to the manufacturer's recommendations, we fill the machine with water and the carpet shampooer of your choice.
Next we conduct a spot test on an inconspicuous area to confirm the settings are accurate and the cleaning solution will not stain or affect the color of your carpet.
Then after a satisfactory spot test, we apply the shampoo to the whole carpet, after which we run the machine again with water, finally we leave the carpet to dry overnight and vacuum again.
The easiest approach to maintain your carpets clean and smelling fresh is to do a deep clean every few months with a high-quality detergent. After a spill or if an area appears to be extremely filthy, we use a carpet shampooer to clean it. Your carpets will always look at their best if you give them some time and attention.  As a result, you and your family will be able to spend more time in your house.
All of the cleaners at Shiny Carpet Cleaners have been hired in-house and are background checked, dependable, and knowledgeable in their area. For deep cleaning and to give your carpets a magnificent look, we utilize high-tech equipment, imported and branded materials that are 100 percent safe. Our deep cleaning services are priced according to the size of your house or workplace, as well as the items that need to be cleaned.
Great people and the highest possible quality of work. Customer service is # 1.
Switched here after another cleaner ruined my carpet. Great staff!
What a fantastic company! They were on time, polite and did an excellent job.
Very conscientious, friendly and accommodating - great job all the way around.