Contact Us
Shiny Carpet Cleaners
Mississauga, Milton and Oakville

At Shiny Carpet Cleaners, our carpet protection technique will assist blot up spills before they turn into stains and will make it easier to remove the spots. Contaminants, dust, and filth will not attach to the fibers of your carpet, allowing you to vacuum more thoroughly. Our specialized carpet preservation technique will assist if you find that no matter how frequently you vacuum, your carpet never appears completely clean.
As technology keeps improving, we have also adapted by bringing advancements into carpet cleaning, we use a high-pressure wand to apply hot water to carpet fibers, which is known as hot water extraction or steam cleaning. Both the hot water and the pressure helps to dissolve stubborn dirt, muck, dust, and other debris from carpeting, making it easier to retrieve.
What are the effects of dry steam cleaning?
Our dry steam cleaning technology removes all dirt from carpet fibers, which is extremely destructive, as it destroys 99 percent of germs.
How often should you do do dusting?
Dusting should be done every six months. To guarantee that the carpet's fabric is not damaged, we follow a step-by-step process.
Our aim for everyone we provide services to:
We don't simply want to eliminate the filth with our carpet cleaning services; we want to deep clean it so it looks brand new.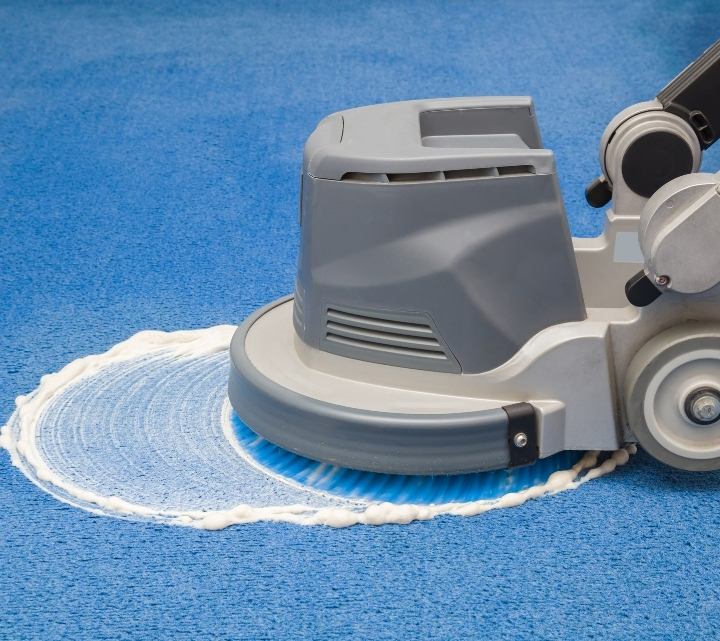 To remove all types of filth, stains, and sand, we used some of the most sophisticated carpet cleaning technologies, such as carpet shampooing. We use specialist cleansers and equipment to keep the carpet in good condition. At Shiny Carpet Cleaners, we have a set-out process for dust removal for any carpet and we do not leave any dust in them.  Normally, this is how the dust removal process is carried out:
We begin by thoroughly cleaning your carpet.
Then we use a pressure sprayer to apply a uniform coat of carpet protectant to your floor once it's been thoroughly cleaned.
The protective solution will then be rubbed deep into the carpet with a special brush.
The protective layer will form a barrier around each fiber once the carpet is dry
Which will then allow it to stay clean for longer.
Shiny Carpet Cleaners will clean your valuable oriental carpet for a reasonable fee. Our procedures have been tried and proven over time, and our team of committed specialists has significant expertise in dealing with even the most persistent stains and grime on your pricey carpets. Before we begin the thorough carpet cleaning, we routinely tackle dirt and other imperfections.
Avoid stomping on the carpets excessively with shoes on; instead, be nice to your guests by asking them to remove their shoes. For example, urge them to tread on the carpet with their feet rather than their shoes to feel the softness. So, if you care about something, you should be considerate and come to us. We will take care of your carpets and make them look good as new as we've never let anyone down.
Great people and the highest possible quality of work. Customer service is # 1.
Switched here after another cleaner ruined my carpet. Great staff!
What a fantastic company! They were on time, polite and did an excellent job.
Very conscientious, friendly and accommodating - great job all the way around.