Have you ever wondered how to remove hair from the carpet? You might be wondering that because you are not a professional carpet cleaner. Hair on the carpet is a common occurrence. It usually happens when people walk on the carpet and it has not been cleaned for a long time. You can remove hair from the carpet using many different methods, ranging from hot water extraction to beater bars.
Hair on the carpet, whether it is of a pet or human, is invisible to the human eye as it gets mixed with the fibers of the carpet. It is usually not so easy to differentiate between hair and carpet fibers through one look.
If you are determined to remove the hair, you can find it easily with a little effort. Once the hair is spotted, whether it is long or short, you can start the carpet cleaning process happily. Whether it is for your home or office, removing hair from carpets is an exhausting job. This is where the use of an effective tool as an automatic vacuum comes in handy. If you are looking for carpet cleaning services in Mississauga, Milton, Oakville, or anywhere in GTA (Greater Toronto Area), you can contact our shiny Carpet cleaners at 289-236-0898 or email us at info@shinycleaners.ca.
Methods to Remove Hair From the Carpet
This article will discuss the different methods for removing hair from carpets.
Vacuum with a Broom
When you're looking for a way to get rid of dandruff and excess hair from your carpet, the most effective way is to use a vacuum cleaner. If you have no access to a vacuum cleaner, you can use a hand broom with soft bristles and a dustpan to remove hair from the carpet at home. The broom will pull all the hair from the carpet and as a result, you have a hair-free carpet in the end.
As you clean your room with a broom, similar to that use a hand broom on your knees for your carpet and get all types of hair pulled from it. If you are feeling like the broom is not pulling all the hair from the carpet, make sure that it is not already full of dirt and hair.
Keep the famous saying Health is wealth in your mind while doing any type of work. Always go for the easiest and fastest way of accomplishing any task. Cleaning is important but nothing is more important than your health. You can use any type of broom depending on your ease. If you have a problem with your knees, you can buy a broom with a long handle and can remove all the hair from the carpet very easily without affecting your health.
Window Squeegee
Window squeegees have been used for centuries. This tool was designed to make cleaning windows a much easier task. It is a long and thin piece of plastic with a handle on one end and a blade on the other. It can be used to remove dirt, dust, and hair from the glass, tiles, and carpet without any effort involved.
If you have a pet or kids, this is the perfect time to buy a window squeegee. The best part about this product is that it does not require any chemicals or detergents to work effectively. To use it on carpets, you just need to moisten the blade with water or spray some cleaner solution on it before cleaning the carpet. If you're looking to clean your carpets without making a huge mess, then you should use a cleaning solution that has a lower alcohol content.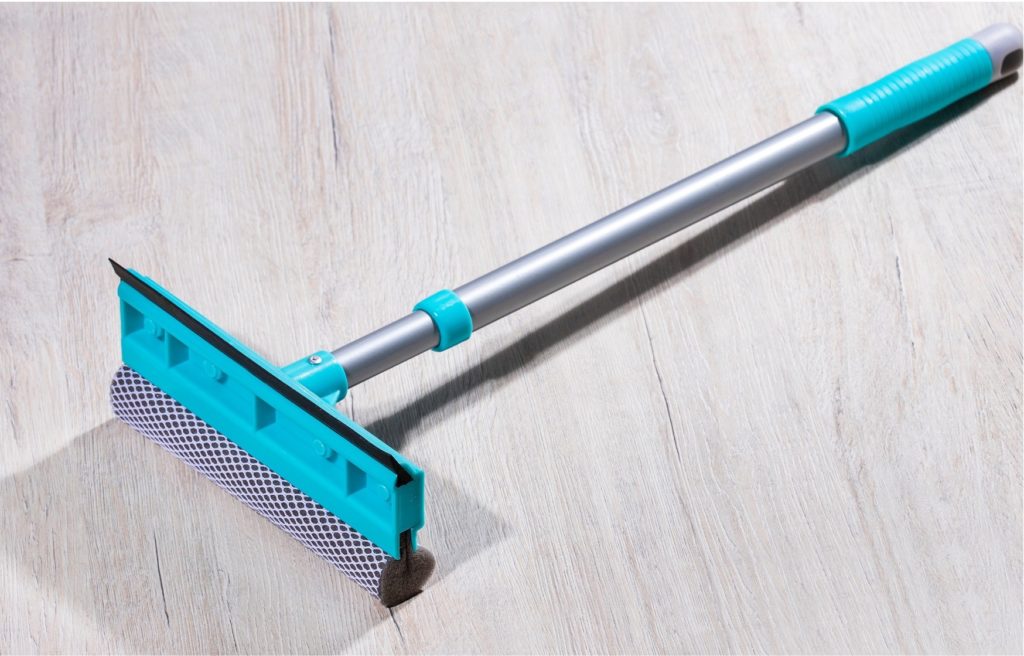 Kitchen Sponge
The kitchen sponge is an inexpensive and easy-to-use tool for removing hair from the carpet. It is also one of the most effective ways to remove hair from the carpet without damaging the fibers.
The best way to use the kitchen sponge to remove hair from the carpet is by using it as a scrubber. You should wet the sponge first and then rub it on the surface of your carpet. Once you have removed all of the hair, rinse your sponge and let it dry before storing it in a clean place. Once you have removed as much of the hair as possible, wring out excess liquid. The main reason why people use sponges is that they are cheap and easy to find. They also come in different colors and sizes so you can choose the one that best matches your needs.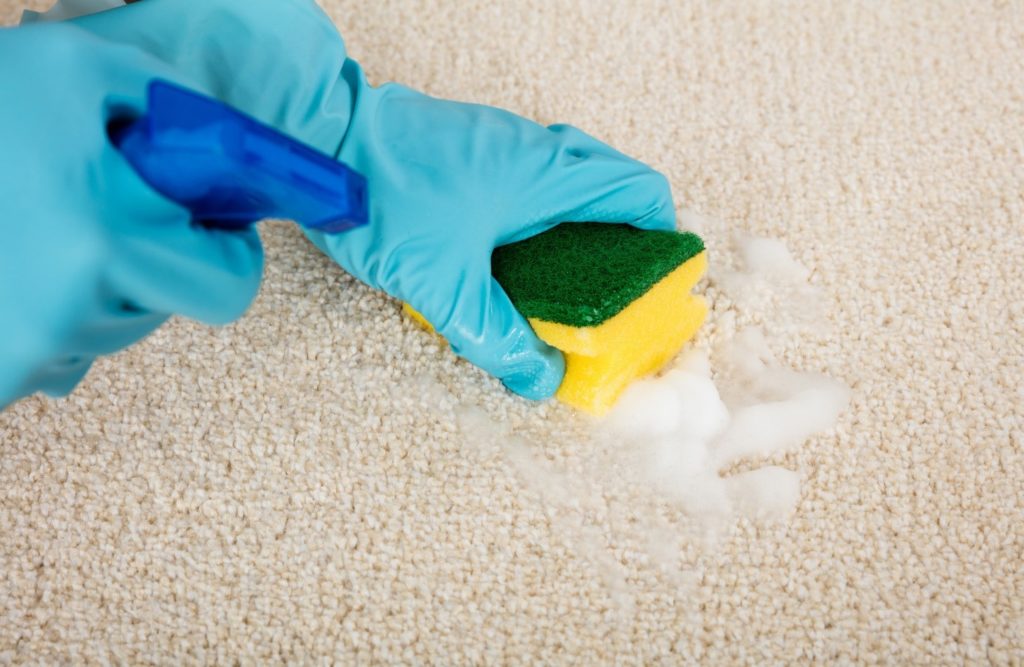 Hair Dryer
The use of a hairdryer to remove hair from the carpet is an old trick that can be used to save time and effort. It is also one of the cheapest and safest ways of carpet cleaning. Hairdryers are an excellent tool for removing hair from carpets. They can be used to remove animal hairs, human hairs, and pet hairs.
There are three ways that a hairdryer can be used to remove the hairs from carpets. The first way is to blow the hair out of the carpet with a continuous stream of air, which can take hours. The second way is to use high-pressure hot air in a low-heat setting for up to one hour. This method also works well, but it's not as effective as using the first way. The hot air will melt the hair and it will come off easily from the carpet. With this method, you'll be able to get rid of a lot of hair in just 10 minutes.
A third way is to use an electrostatic tool, which is a long-handled tool that uses an electrified brush on one end of the handle of the hairdryer and then vacuums up the collected hairs so that they don't get back onto your carpet. The best way to use the hairdryer is by using it on low power and placing it near the area where you want the hair removed.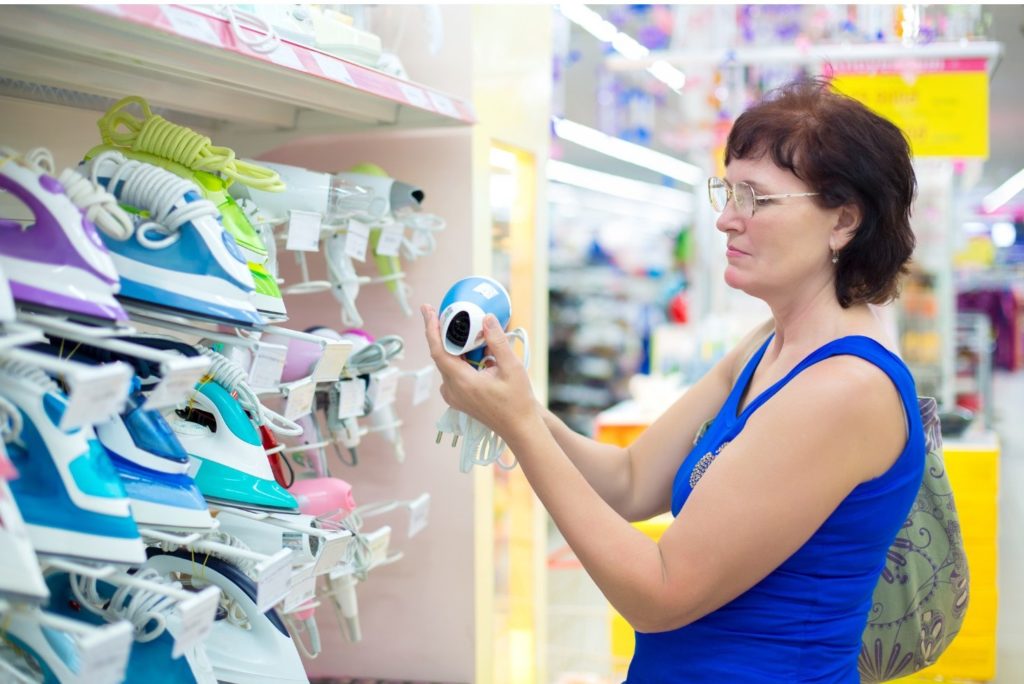 Shampoo and Hot Water Solution
Hot water and shampoo can be used to remove hair from carpets. It is a solution that can be used in the case of a spill. It is important to know that hot water and shampoo solutions are not recommended for use on wool, silk, or other delicate materials.
The process of using shampoo and hot water solution to remove hair from carpet starts by wetting the area where the hair has been shed with cool water. Then, shampoo should be applied to the wet area for about 10 minutes until it dries up. After that, it's time to use a vacuum cleaner and suck out all the debris left behind by shampooing.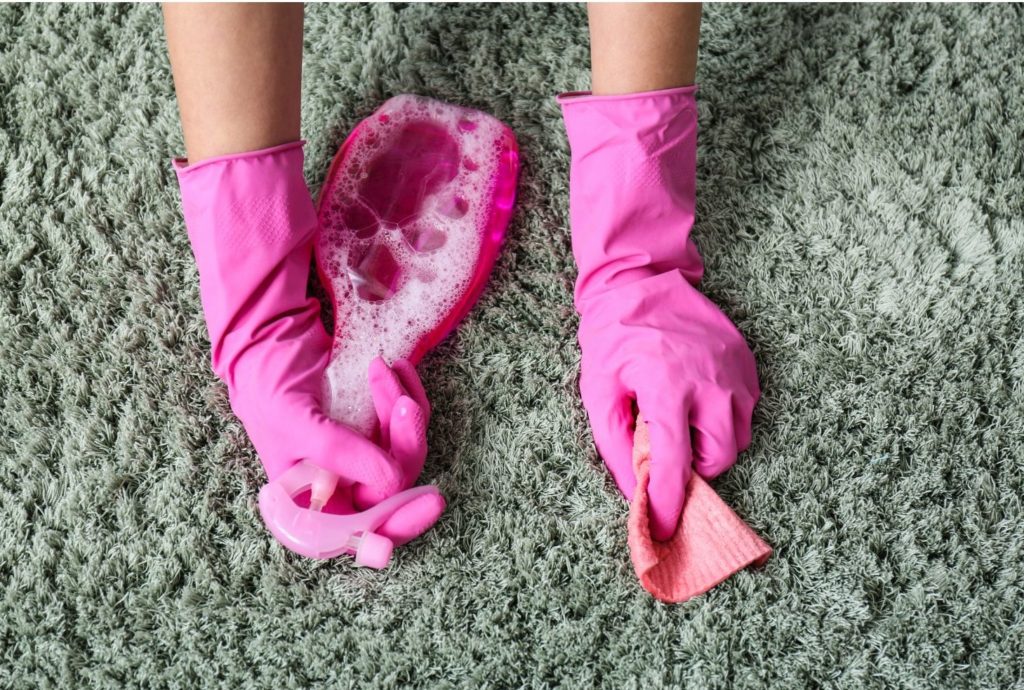 Baking Soda and Vinegar
Baking soda and vinegar are two of the most popular cleaning products to remove hair from the carpet. The process is very simple. All you need to do is mix equal parts of the two ingredients and make a paste. Apply the paste to the carpet, leave it for a few minutes, then rinse it with water.
Baking soda and vinegar are inexpensive ingredients that can be found in most households. This makes them an easy solution to removing hair from carpets without having to invest in expensive equipment or services like professional carpet cleaning.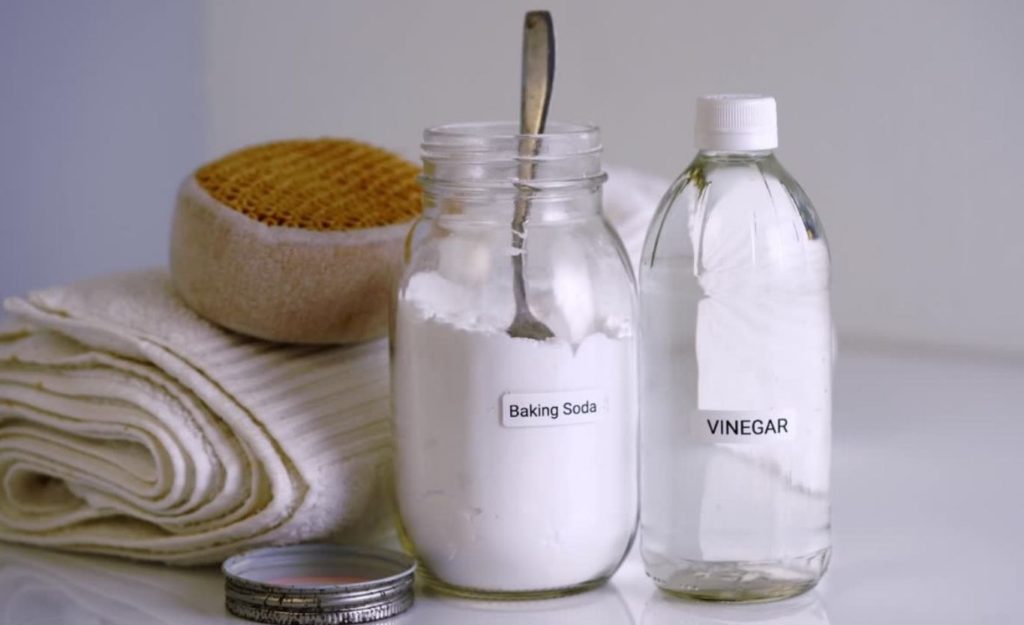 Frequently Asked Questions
What is the easiest way to remove hair from the carpet?
Wet the carpet with a spray bottle filled with a mixture of water and several drops of fabric softener. Allow it to dry and then vacuum it thoroughly.
Can I use window cleaner on my carpet?
Yes, window cleaner can be used to clean the carpet. Wet the blade of the window cleaner with water or spray some cleaning solution on it before cleaning the carpet.