Carpets are very important in elevating the aesthetics of a room as well as providing a nice clean look but require care. Solutions for carpet care are however plentiful and thankfully, there are a lot of green carpet cleaning solutions as well for the safety and healthiness of the environment. If you don't clean the carpets for some time, dirt accumulates and gets stuck on the surface as well as embeds into the fibers of the carpet.
Shiny Carpet Cleaners is established in the carpet cleaning business and has been an advocate for green and eco-friendly carpet cleaning services. That is why we use the most environmentally friendly products and services for our customers in the GTA region (Mississauga, Toronto, Oakville or Milton).
You can also reach out to Shiny Carpet Cleaners at 289-236-0898 or email us at info@shinycleaners.ca for professional carpet cleaning services and eco-friendly solutions for carpet care.
Importance of Green Carpet Cleaning Solutions
Caring for the environment is very important so it is encouraged to seek eco-friendly and green solutions for carpet care in this regard. Eco solutions for carpet care are better for your carpet as well when compared to traditional carpet cleaning methods due to the absence of harmful chemicals that may negatively affect the carpet as well. Hence green carpet cleaning solutions may not only be better for the environment but also for your carpet.
Traditional carpet cleaning involves the usage of certain soaps and chemicals which are harmful to the environment as well as risk harming the carpet in the long run. Eco friendly solutions for carpet care are not only cheaper but can also be prepared or used at home by yourself. Carpet cleaning and maintenance can also be performed efficiently by yourself using a few basic carpet cleaning tips but professionals can also be hired to assist in this regard.
Benefits of Usage of Green Carpet Cleaning Solutions
Solutions for carpet care involve both traditional/professional carpet cleaning solutions as well as natural/ green carpet cleaning solutions. In the traditional sense, shampoos, detergents and other chemicals are used to treat carpets which may be harmful to not only you but also the environment as well as involve the usage of a lot of water.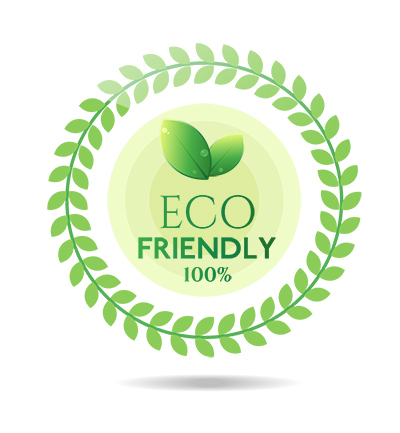 Meanwhile, the best carpet cleaning solutions in this regard are the ones which involves green and eco-friendly products which are not only biodegradable but also don't have any negative impact on the environment. These benefits of eco-friendly carpet cleaning are listed below:
Longer Carpet Life
Shampoo carpet cleaning may result in your carpet looking better but it will leave some shampoo residue which will end up attracting more dust and dirt and end up affecting the carpet fibers thus reducing the carpet's life.
Environmentally Friendly
The production of fumes due to the chemicals and particles present in the carpet cleaning products end up polluting the air. Natural solutions for carpet care use non toxic products to clean the carpets.
Green Carpet Cleaning is a Healthy Alternative
Naturally friendly carpet cleaning solutions do not contain any toxic products and are environmentally friendly thus reducing the chances of developing skin irritations, headaches etc. which is a possibility in traditional carpet cleaning products.
Lesser Consumption of Resources
Green carpet cleaning solutions reduces resources consumption such as water which is wasted a lot in traditional carpet cleaning methods. Eco friendly carpet cleaning methods utilize technology that is less energy reliant and efficient leading it to become one of the healthy solutions for carpet care.
Green and Eco Friendly Solutions for Carpet Care
When discussing the solutions for carpet care that are eco-friendly and green, it is best to consider alternatives to cleaning products that are healthy as well as organic. Some common and basic green carpet cleaning tips involve the usage of brushes and vacuuming to remove the superficial dirt and dust residing on the carpet. Certain customers tend to also use detergents and shampoos which are not necessarily green solutions but some also use products such as baking soda and vinegar to create natural and organic carpet cleaning solutions. The materials which are needed for eco-friendly carpet cleaning methods are much cheaper than traditional solutions for carpet cleaning. These shall be elaborated below as well.
It is worth noting that green carpet cleaning solutions don't include chlorine, artificial colors and phosphates etc. All of these materials contain harmful and toxic chemicals which affect not only your carpet but also the environment and other people negatively by the release of toxic fumes thus polluting the air we breathe in. So now we are going to list down 5 common yet eco-friendly solutions for carpet care.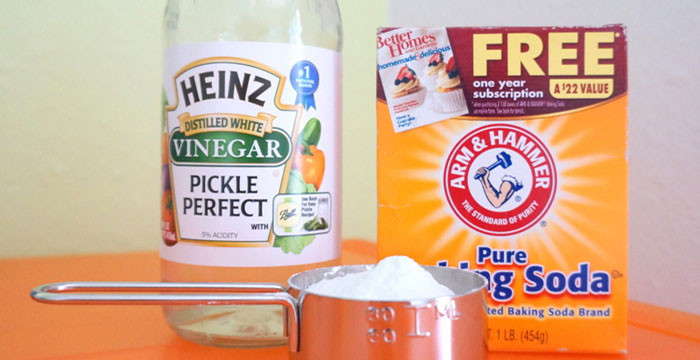 Vacuuming:
This is one of the most common and basic solutions for carpet care that people use. Vacuum cleaners are present in most people's homes and are a quick yet effective way of absorbing the dust and dirt from the surface and bringing forth a clean look.
If you don't have a vacuum cleaner, you can always hire one from a carpet cleaning company or even a broom and dustpan does the job.
Steam Cleaning Solution:
This is one of the most eco-friendly solutions for carpet cleaning and it cleans the inner fibers of the carpets. You can use carpet cleaning solutions (dishwashing liquid, hydrogen peroxide) or natural products mixed together and then add hot water followed by shaking it well. You can then add this solution into the steamer and apply over the carpet to give it a new and fresh look.
Carpet Freshener:
This solution freshens up your carpet by removing smelly odors around your carpet such as cigarettes, pet urine etc. Baking soda, borax and an oil is mixed and sprinkled on the carpet and allowed to settle thus blessing your carpet with a pleasant odor.
Color brought back:
Carpets that are used for a long time have worn out colors which don't look nice and provide an untidy look. Instead of buying a new one you can mix natural products such as vinegar and water into your steamer and apply to the carpet thus providing a green carpet cleaning solution.
Spot cleaning:
Another one of the common solutions for carpet care, spot cleaning/treatment is the targeting of small affected areas of the carpet by carpet cleaning products or green and eco-friendly natural products. These may include salt, baking soda, cornstarch etc. to remove dirt, mud and other stains from your carpet.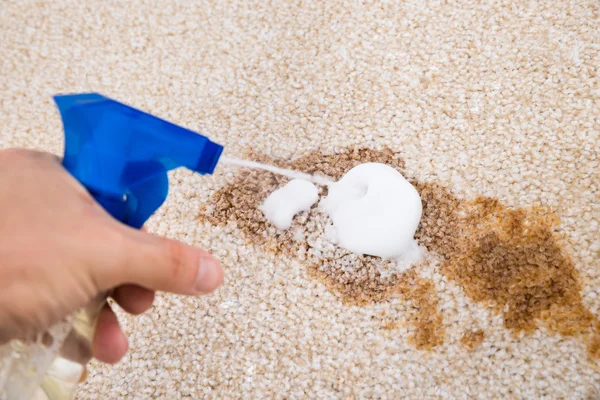 FAQ's
How to make Your own Carpet Cleaning Solution and Care?
You can also make your own homemade green carpet cleaning solution by the addition and use of certain products such as baking soda, vinegar, oils along with water to create environmentally friendly solutions. You can also read more about Creating your own solutions for carpet care.
What Does Green Carpet Cleaning mean?
Green carpet cleaning refers to the utilization of green and eco-friendly methods to clean your carpet. You can read more about the Importance of green carpet cleaning.
What to use for Carpet Cleaning Solution?
You can use common products such as vinegar, baking soda, dishwashing liquid in various ways and quantities along with water and add it in a steamer to clean your carpet efficiently and in a healthy manner.