Who doesn't like a surprise birthday party? You return home after a long tiring day at work. But, just as you open the door of your apartment your friends surprise you with a truckload of confetti, and a cake. While you enjoy your time with your friends, you do not realize what is in store for you. Your friends are gone back home, but you still have come company and it's none other than a lot of confetti stuck in your carpet.
What do you do now? Do not ruin your mood by looking at messy carpet because professional carpet cleaners, at Shiny Cleaners, have got you covered with some amazing tips and tricks. You can use them to easily get rid of confetti from your carpet and make your carpet look fresh, just as it was before your party.
If you need reliable carpet cleaning services in Mississauga, Milton, Oakville, or anywhere in GTA (Greater Toronto Area), you can reach out to our cleaners at 289-236-0898, or email us at info@shinycleaners.ca and get in touch with us.
Tips and Tricks to Get Confetti, Glitter and Sparkle Out of Your Carpet
Confetti
They are pieces of paper that are thrown at celebrations such as parties and weddings. You can use the following steps to clean your house, and it looks just as it was before the party:
First of all, remove the confetti from your sofas, table and chairs using a feather brush, or your hand.
Then use a broom to gather all the confetti on one side of the carpet
Now, once you have piled up all the confetti, try picking it up with your hand as much as possible, and throw it in the bin
Do not vacuum right away as this would clog your vacuum, and we do not want that right?
Once you have cleared most of the confetti from your carpet with hand, you can now vacuum to properly clean your carpet
DIY: Put double-sided tape on a roller brush and move the brush over your carpet. Trust us, this works like magic!
Glitters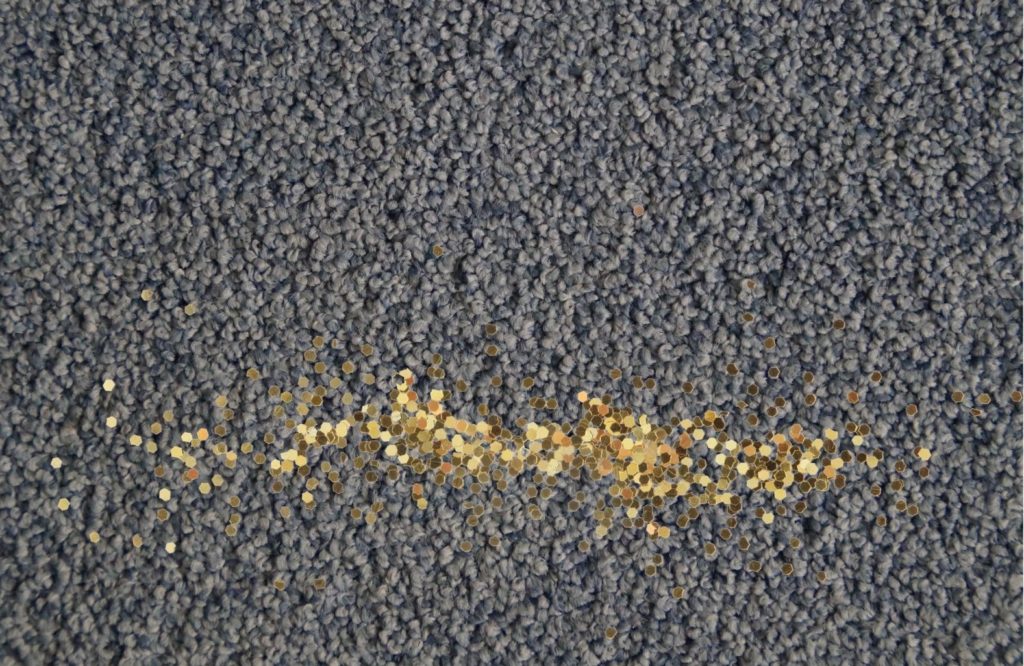 Glitters are tiny particles that shine when light is put on them. And speaking of tiny, these particles are very difficult to easily get rid of. However, here are some tips to remove glitter from your carpet:
First take a clean white paper towel and try to remove as much glitter from your carpet as possible. But do not rub it against your carpet as this will move the glitter to the deep fibers of your carpet. Instead, pile up the glitter side ways, and them remove it with your hand.
Another way to get rid of glitter from your carpet is to use balloons. Balloon? How? A static balloon helps to quickly remove glitter specs from your carpet. Just rub the balloon against your hair, and then roll it over the carpet. You will see your balloon coverd with glitter.
If you still see glitter specs on your carpet, don't panic. You can use a vacuum cleaner to suck up the extra glitter from your carpet.
Sparkles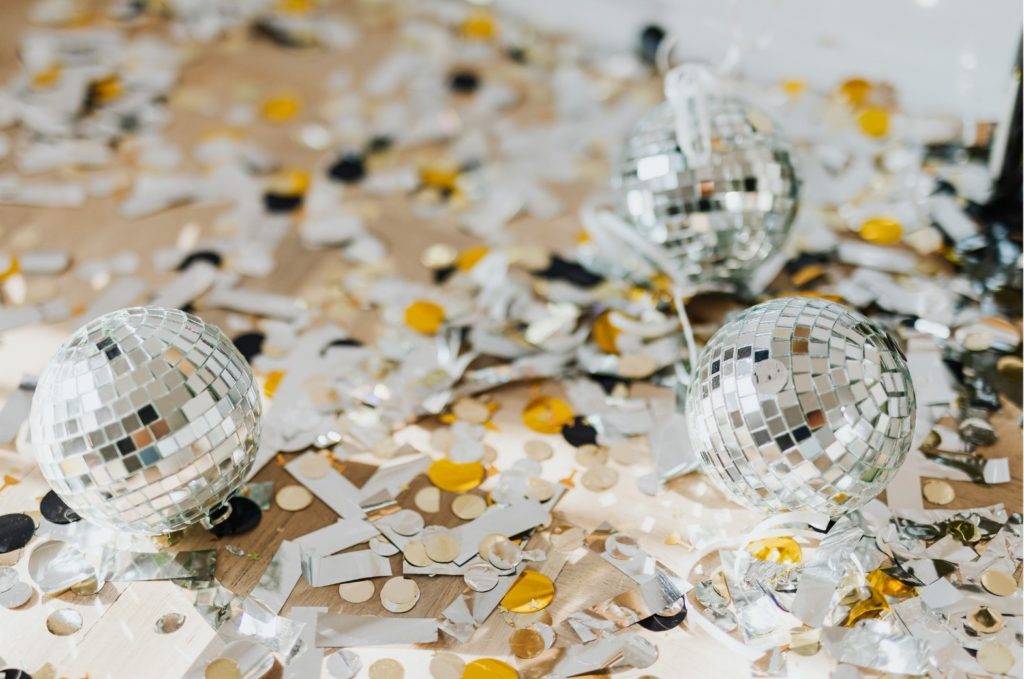 They look like sugar particles but are a bit bigger and produce a 'sparkle' once light falls on them. Sparkles come in many colors and sizes. Sparkles can be a bit difficult to get rid of as well, this is why our shiny cleaners have some amazing tricks to relieve you of this hassle.
Start of by sweeping the sparkle and piling it up at on side of your carpet so that it easy to clean.
You can also use a dust pan and brush to remove the sparkle and avoid getting messy.
A blower also comes handy to gather all the sparkle and quikly remove it from the carpet. However, try to keep the speed of the blower a bit low so that youdo not spred the sparkle all over the carpet.
Frequently Asked Questions
Can Vacuum Remove Party Popper Material from Carpet?
Yes, you can. However, try removing as much material from your carpet with your hands or a broom before you vacuum your carpet. This will prevent your vacuum from getting clogged and damaged.
How do Remove Party Popper Stains from Carpet?
You can use vinegar-water solution to get rid of party popper stains from your carpet. Just add 2 tbsp of vinegar to 1 cup of water and spray it over the stained area. Dab a clean, white microfiber cloth on the stained area and pat dry.
Can I Shampoo Clean My Carpet?
Shampoo cleaning is one of the methods that you can use to deep clean your carpet. While you can use it to clean your carpet, however, we suggest you properly get rid of the shampoo from your carpet so that it is easier to avoid re-soiling and carpet damage.